WE RECORDED DRUMS IN CANYONS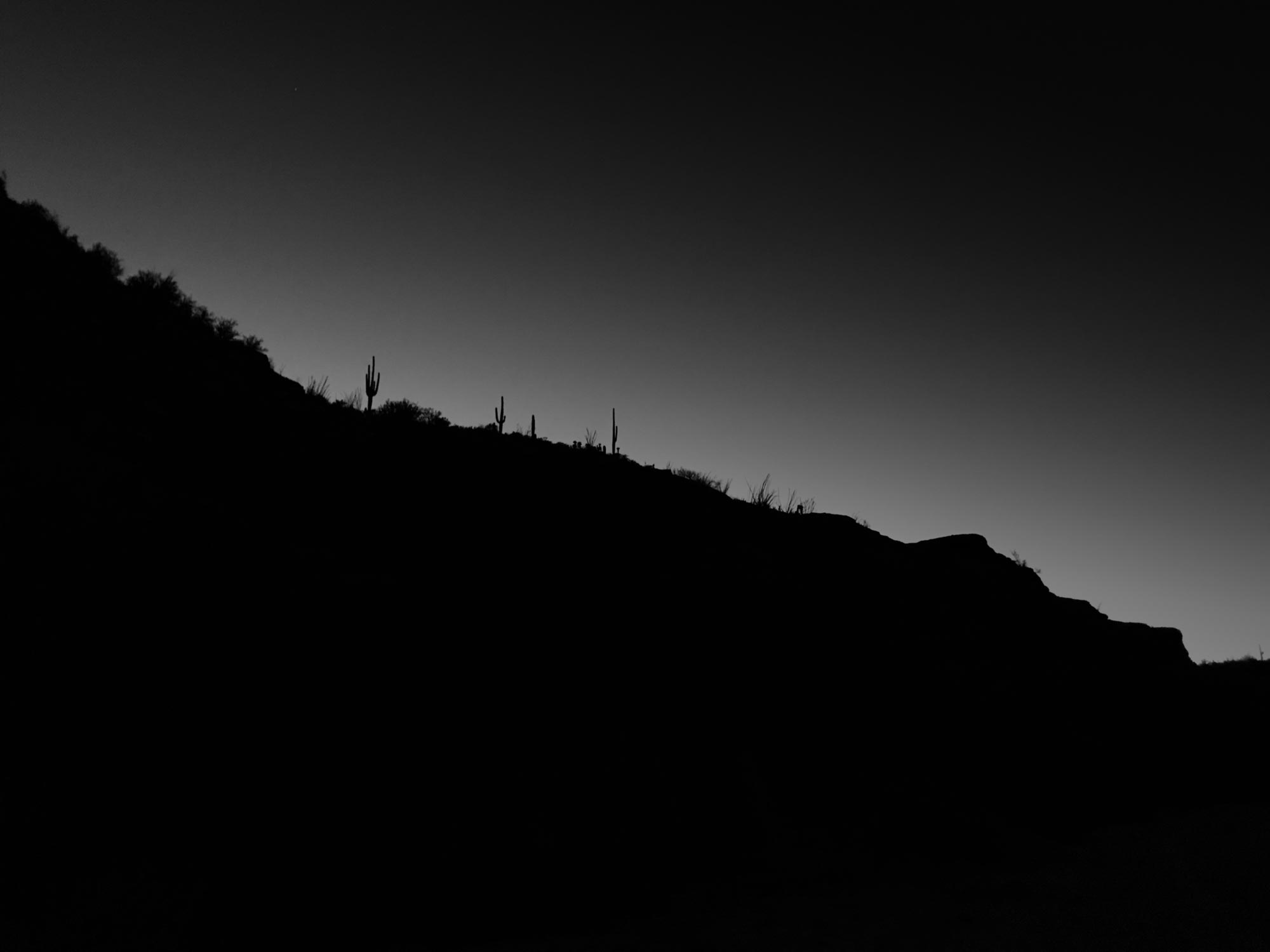 THE DESERT
Circles Desert is our wildest drum sample library we've ever attempted. We wanted to push the limits to see just how far out there (literally) we could go and record drums.
We recorded in 4 unique locations in Tonto National Forest in Arizona. We scoured the saguaro studded landscape in our Suburban filled with gear and drums to find spots that called to us. The result was loops and samples from four radically different sounding locations.
This library is not typical. The dry samples are utterly dead and the ambient canyon reflections sound like John Bonham drinking mezcal. There are random crickets, fly's and gusts of wind in some of the samples and loops.
This library will surely transport you to the deep, hot desert.
SAMPLES: 1,300+
KIT PRESETS: 100+
LOOPS: 300+
QUALITY: 24 BIT / 44.1 KHZ WAV
KIT PRESETS FOR: ABLETON, LOGIC, KONTAKT, BATTERY, MASCHINE & SLATE TRIGGER
KICKS: 4

SNARES: 5

TOMS: 6

+ CRASHES, HI HATS & RIDES

DRY AND AMBIENT SAMPLES

MULTIPLE VELOCITIES: 50 LAYERS FOR SNARES, 30 FOR KICKS & TOMS

+ Z PACK: 150 ADDITIONAL SAMPLES FROM THE RANCH

CANYON KIT
ZEPPELIN IN THE DESERT
The natural geography of the desert landscape provided us with some very unique ambient sounds.
The Canyon Kit, as we dubbed it, gets its sound from where it was recorded. Nestled next to a giant rock wall, this kit already sounded massive. Then we blended in a shotgun microphone pointed directly at an opposing ridge face. We were able to capture a real, natural delay. Woah.
For this kit (and all of our sampled kits) we've included the dry samples from just the close mics allowing for full user control of end result ambience and effects.

SCORPION KIT
CRICKETS IN ROOM MICS
This was probably the most magical recording location of the desert library. We set up drums right around sunset and took in the cool air and mezcal.
As the sun descended, the crickets emerged.
In addition to our arsenal of close mics, we used some very distant mics to capture the massive sounds from this location.
Vibe city.

DEAD LIZARD AND SUNSET SNAKE RIDE
SUN SOAKED SOUNDS
The Desert is unrelenting in it's heat, as a result, everything sounds as if it has been washed by sun. This arguably added to the vibe.
You can hear both the extremely dry sounds as well as the open ambience. It's almost as if you can hear the heat.
TECH SPECS
1,300+ Samples

300+ Loops (190 Dry, 120 Ambient)

All Samples are 24 Bit / 44.1 KhZ WAV

1.77 GB of files

Software Preset Kits for: Kontakt, Slate Trigger 2, Ableton Drum Rack, Logic EXS24, Maschine 2 and Battery 4.

Multiple Velocity Layers

Dry & Ambient Samples

Round Robin sequencing for Kontakt, Slate Trigger 2 & Battery 4 presets

Royalty Free

Compatible with every DAW (Pro Tools, Logic, Ableton, Cubase, FL Studio, GarageBand etc.)

Instant Download - Secure Email Links
MIXED BY: ANDREW BERLIN AT BLASTING ROOM STUDIOS
ENGINEERED BY: TYLER LINDGREN, STEFAN RUNSTROM & STEVEN BECK
VIDEO BY: BEN CARTER / WHATNOT FILMS
PRESETS
KONTAKT
» 10 Preset Kit Configurations
» Multiple Velocity Samples
» Round Robin Sequencing
» Dry & Ambient Presets
SLATE TRIGGER 2
» 15 Multiple Velocity / Round Robin (.TCI) files
» 8 Preset (.PRS) files
» Close Mic & Ambient Mic In Presets
BATTERY 4
» 10 Preset Kit Configurations
» Multiple Velocity Samples
» Round Robin Sequencing
» Dry & Ambient Presets
ABLETON DRUM RACK
» 10 Drum Rack Presets
» Multiple Velocity Samples
LOGIC EXS24
» 10 Preset Kit Configurations
» Multiple Velocity Samples
MASCHINE 2
» 10 Preset Kits
» Hard Velocity One-Shots
*Don't see your program listed? Drop us a line and let us know what else you would like to see.
BLOG
RECORDING DRUMS OUTSIDE
Making Of The Desert Library